Scenario
An employee was smoking near the workshop and the discarded cigarette ignited the waste paper in the workshop, causing a fire accident; the first spotter immediately shouted to put out the fire and picked up a fire extinguisher to extinguish the fire, but as the initial fire was not detected in time, the best time to extinguish the fire was missed, resulting in the fire expanding and covering an area of more than 5 square metres. The first spotter abandoned the fire-fighting action and immediately reported to the shift supervisor, who immediately informed the safety team commander-in-chief after understanding the situation, who then issued an order to the safety officer to start the "Safety Production Accident Emergency Plan".
Start of the plan: Upon receiving the order, the safety officer immediately responds to the plan, notifies the members of the teams to quickly start evacuation and rescue work, and notifies the nearest personnel to sound the alarm and cut off the main power supply.
The fire control room duty officer immediately activated the fire emergency broadcast upon receipt of the order, and at the same time adjusted the fire linkage control equipment from [manual state] to [automatic state]. The communications team called the police to request external support.
Fire Drill
On hearing the alarm, the evacuation team began to evacuate people in an orderly manner. The relief team quickly assembled and completed their dressing and ran to the fire site.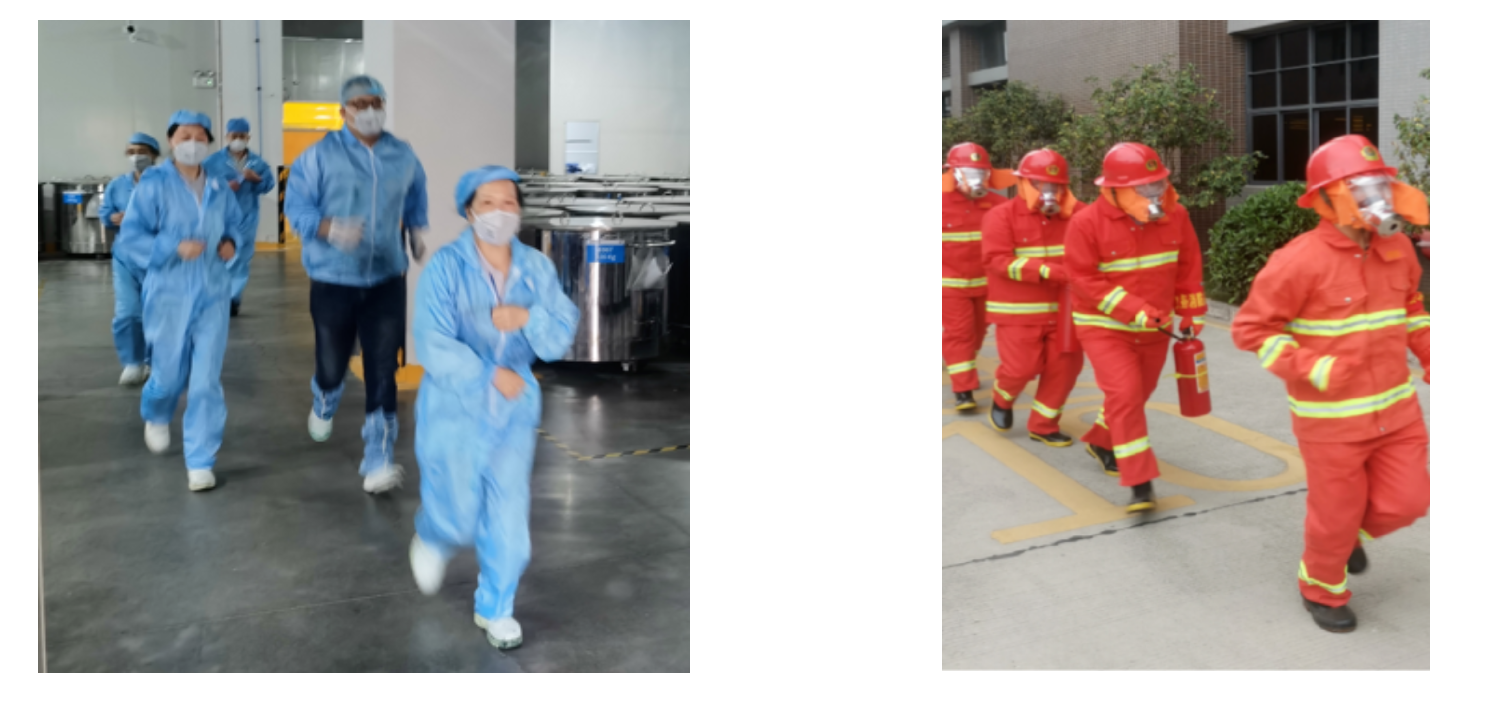 ① Gather at the safety area: Evacuation teams evacuate all personnel to the safety area. ② Head count: Group leaders report to the safety officer on the evacuation of personnel: all personnel are safely evacuated and in place as per the count. ③ Safety knowledge dissemination: The safety officer and the chief commander will disseminate general fire knowledge and evacuation advice to everyone.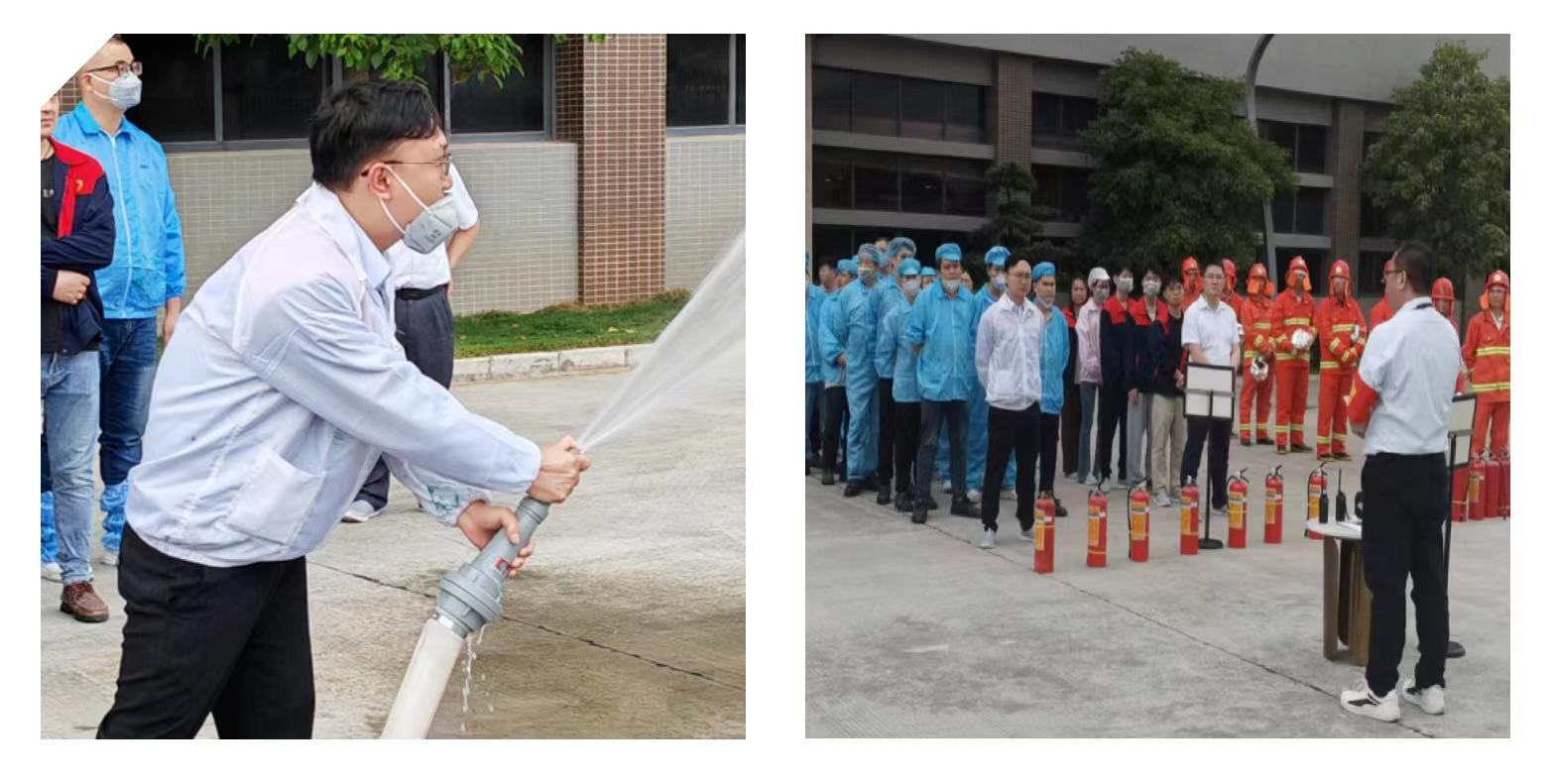 Learning about fire fighting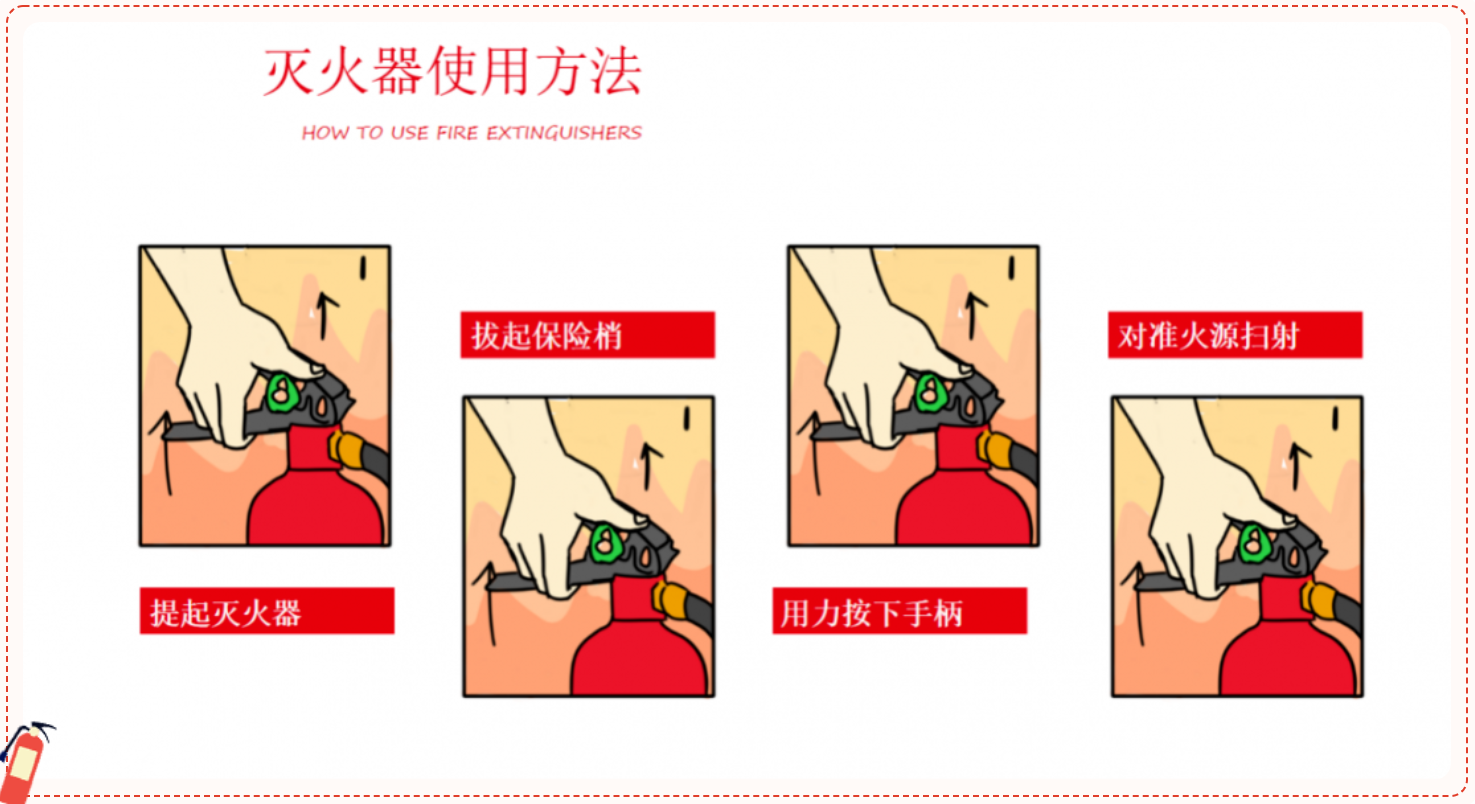 ①External support: The full-time fire brigade responded to the alarm and came to support the fire. ②Understanding the situation: As the fire had been extinguished by the volunteer fire brigade set up by our company, the full-time firefighters did not use their own equipment.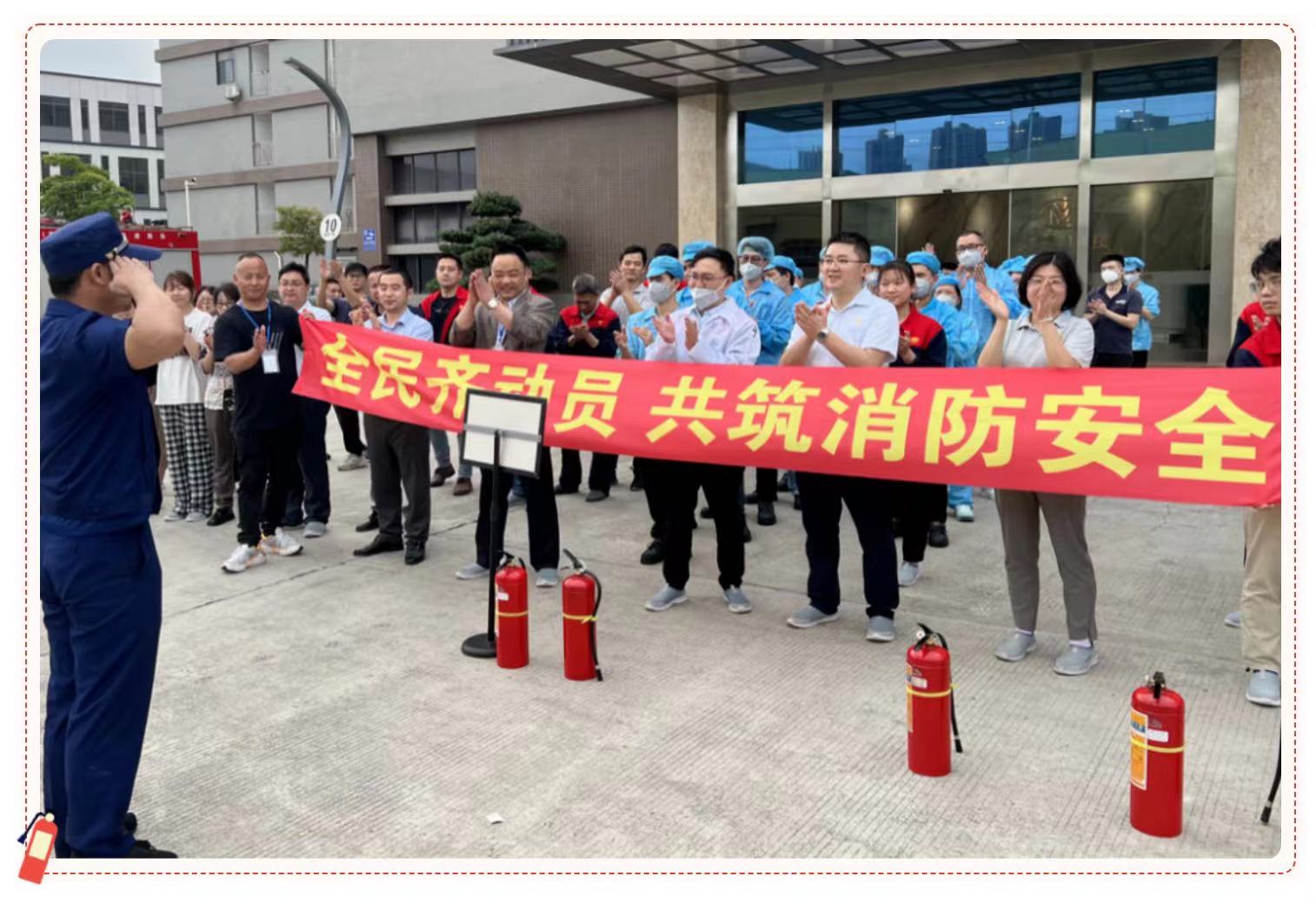 ③Safety knowledge promotion: The fire brigade leader explained to us the general knowledge of fire safety and demonstrated the correct way to use some of the fire fighting equipment. ④Practice for all staff: Each department was grouped together to demonstrate the actions of fire fighting equipment to ensure that every staff knows the basic fire fighting actions.